While Democrats in Congress pat themselves on the back for signing into law the Juneteenth holiday, they are failing to defend the rights of African-Americans at the polls and beyond. But should we be surprised.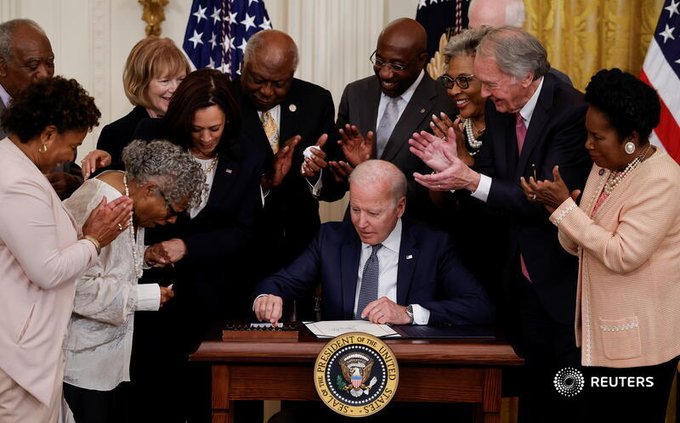 The Republican Party is a threat to the our republic. And the Democrats doing nothing to defend us. And in particular, they are engaging wholesale race-baiting and bigotry. Everything they do is promote hate and insurrection.
A holiday is not enough.
A holiday is not enough.
The solution is activism because the politicians are useless. Remember: there would not be a Juneteenth holiday without the #BlackLivesMatter protests in 2020.
Activism, activism, activism