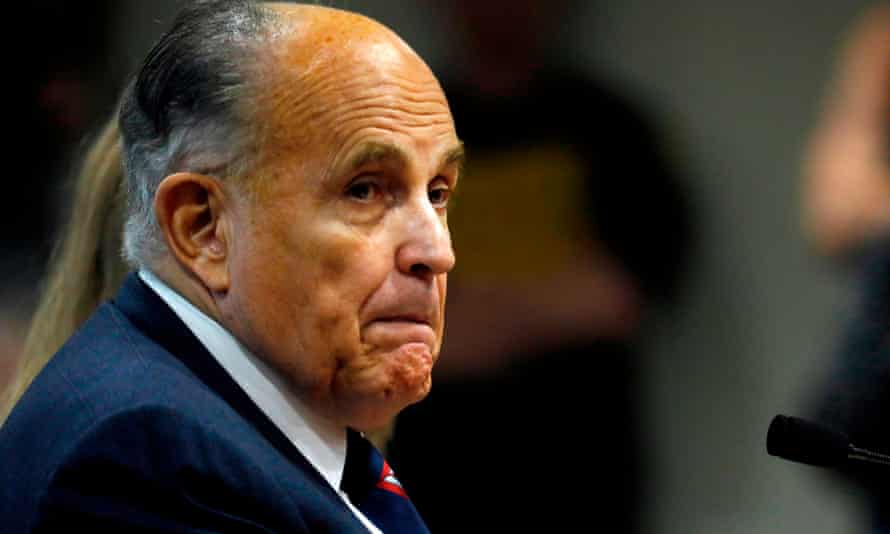 Sounds like what Clinton did before he left office. Donald obviously needs the money. And so does Giuliani:
An associate of Rudy Giuliani told a former CIA officer a presidential pardon was "going to cost $2m", the New York Times reported on Sunday in the latest bombshell to break across the last, chaotic days of Donald Trump's presidency.

The report detailed widespread and in some cases lucrative lobbying involving people seeking a pardon as Trump's time in office winds down. The 45th president, impeached twice, will leave power on Wednesday with the inauguration of Joe Biden.

The former CIA officer John Kiriakou, who was jailed in 2012 for leaking the identity of an operative involved in torture, told the Times he laughed at the remark from the associate of Giuliani, the former New York mayor who as Trump's personal attorney is reportedly a possible pardon recipient himself.

"Two million bucks – are you out of your mind?" Kiriakou reportedly said. "Even if I had two million bucks, I wouldn't spend it to recover a $700,000 pension."

An associate of Kiriakou reported the conversation to the FBI, the Times said.